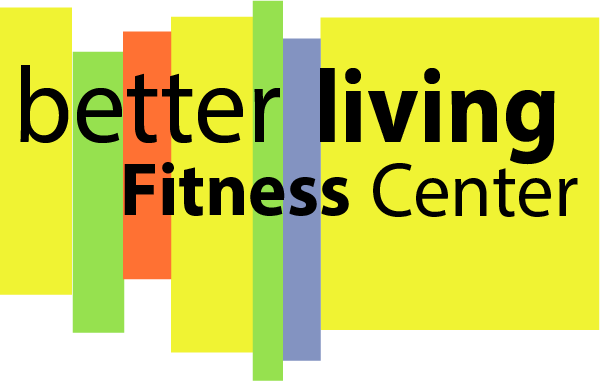 PERSONAL TRAINING
Why we're the Best!
GET STARTED
FREE CONSULTATION
LEARN ABOUT
Training Packages
Why Better Living Fitness is Different!
We're here to help you meet your fitness goals. Have you ever bought a membership to a gym and only went once a month? Have you joined a gym and been unable or intimidated to use the equipment? Have you ever walked around a gym and then decided you'll just come tomorrow?
Better Living Fitness isn't your typical gym. We are here to help. Our staff are expertly trained and are dedicated to helping you establish your fitness goals and meet them. 
It's time to get fit.
It's time to take back your life.
Let's get started today.
The Best Place for Ann Arbor Personal Training
___________
Are you looking for a personal trainer, nutrition counseling or group fitness classes? Want to improve your strength, flexibility or cardio health? Better Living Fitness Center is a one-stop destination! All of our personal trainers either have college degrees in fitness-related fields or have extensive backgrounds in personal training. They are dedicated to improving the health of our clients. We want to help you meet your goals! Sign-up for a free evaluation today and we can put together a plan specifically for you!
Top 3 reasons why Better Living Fitness is the Best of Ann Arbor Gyms:
1. We have a strong track record of happy clients who have met their goals, since 1999.
2. We have the lowest instructor to student ratio in our Ann Arbor classes.
3. If one-on-one personal training is not in your budget, we offer small-group personal training classes.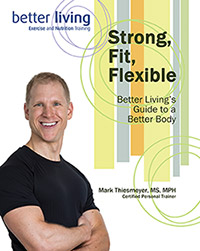 The Step-By-Step, Intelligent Approach to Your Best Body Ever
"Strong, Fit, Flexible" is a book written for members and clients of Better Living. Some fitness guides focus on strength training, while others work on flexibility. This book offers a balance of the two techniques. Our goal? To help build strong, supple muscles as a means of improving balance and eliminating (or at least reducing) the pain and discomfort of muscle/joint aches.
While this guide is NOT intended to replace personal training, it provides documentation of our expertise. Your training sessions are further customized to your body, to catch form mistakes, and challenge you with gentle nudges to go further.
Doing the exercises in the book "Strong, Fit, Flexible" will help train your muscles to become stronger and more balanced.
Locations: 
Better Living Fitness Center
834B Phoenix Dr. Ann Arbor, MI 48108
Meri Lou Murray Washtenaw Recreation Center
2960 Washtenaw Ave. Ann Arbor, MI 48104